Inertial application for EvoPrimer and Primer2
Introduction :
The example manages the embedded ST sensors of the Inertial Extension card :
magnetometer / accelerometer : ref LSM303DLM,
gyroscope : ref L3G4200D,
pressure / temperature : LPS001D.
Four IO's and USART data from the target board are available on 10 pins connector.

The aim of this example is also :
to show how use the ST library,
to show how to build a CircleOS application with several sources files.
Application:
The application begins with a simple "soft" calibration of the magnetometer, in order to eliminate the environment magnetic parasites. Then, it scans cyclically the sensors and displays it on the screen :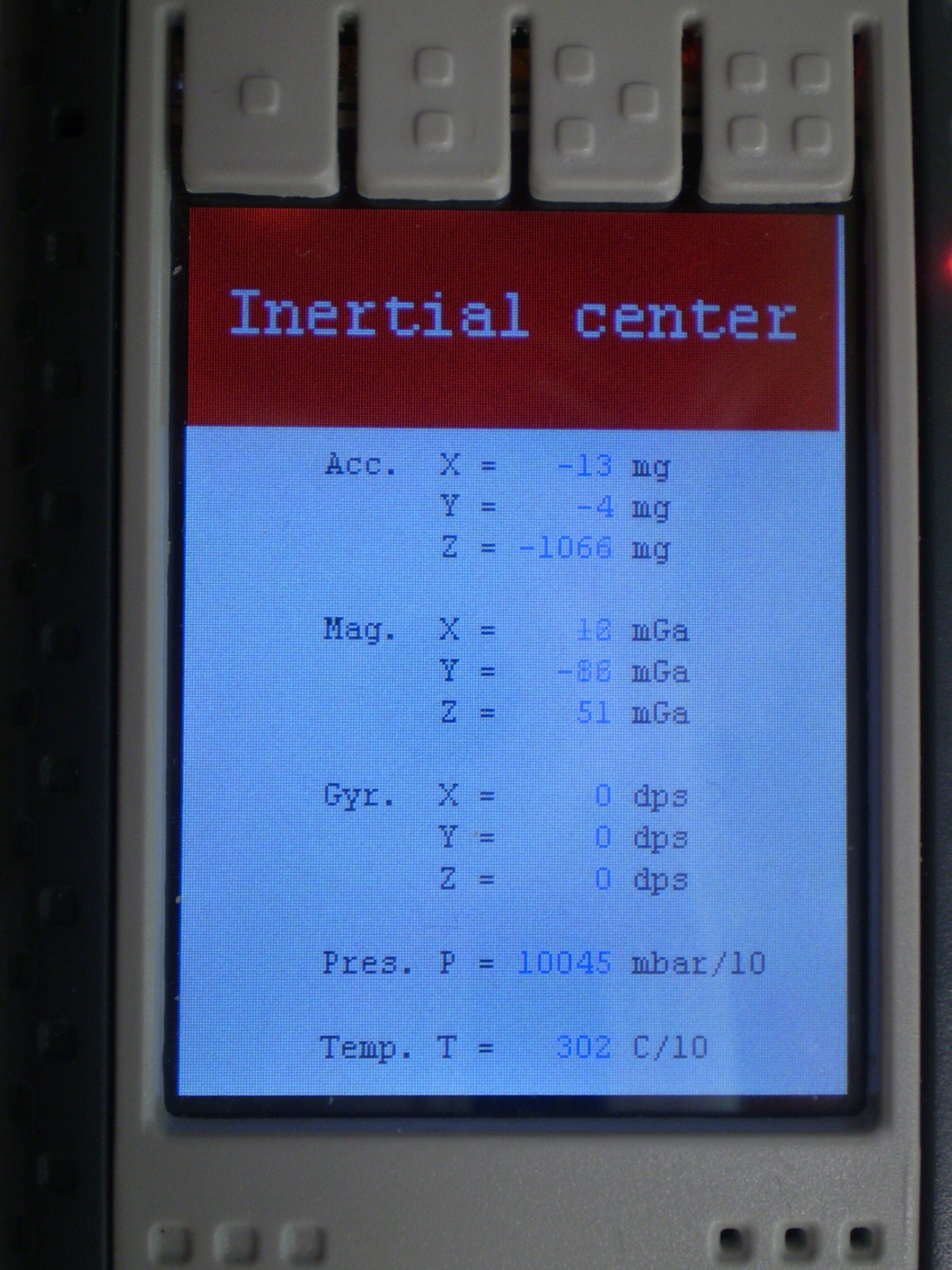 Notes :
The "Evo_Circle_STM32E.elf" and "FAT_OP4.elf" files location depend on your Ride installation; delete them from the projet and add it back before building the project.
This example was designed for EvoPrimer STM32E card but can simply port on Primer2 and other EvoPrimer target boards.
Resources
Version V1.0